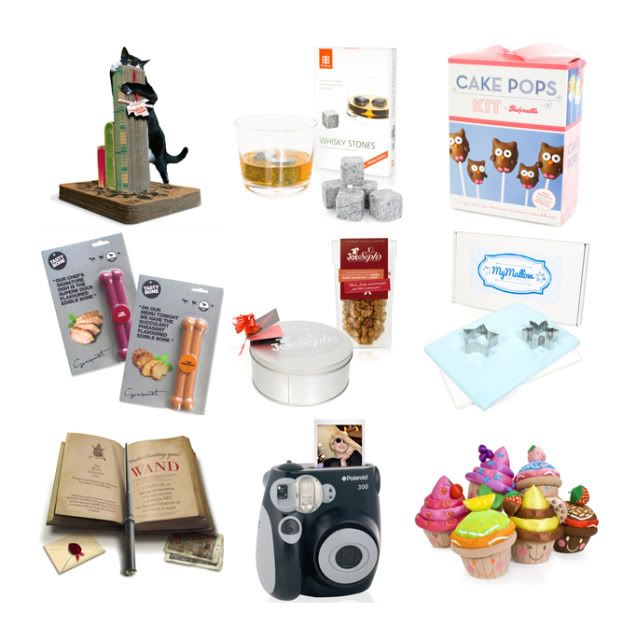 After braving the shopping centre last week, I came home and finished all my Christmas shopping online. Now all I have to do is sit back and wait for the postman to deliver everything to my door. Perfection!
The great thing about buying now is that most places are already having sales AND offering free P&P. One site I have loved for many years now is
Firebox
, it really is a one stop shop as you can find something for everyone, even the most difficult to buy for! (Yep that's you dad!)
Above is a few suggestions for everyone from the cat to your brother! Just click on the item for a closer look where you can buy and browse.
They even have some glass Christmas tree ornaments for 50% off! I know i'm not meant to be shopping for myself but...